A twist on the popular #Inktober Instagram illustration challenge.
#Catober. 31 Days = 31 Styles of Cats.
Here are some of my favorites:
illustration for dear friends moving to California. Watercolors, ink, and a broken chalk marker. Included Denver landmarks and places that were special to them. Inspired by the color palette of Montucky beer cans (Not from Denver, but if you've been out and about around Denver you know they're quite popular.)
Snacktober!

Inktober 2019 Prompts... with a foodie twist
For our annual Phamsgiving (Friendsgiving in Philadelphia) I made some labels for my husband's homebrewed offerings for the night...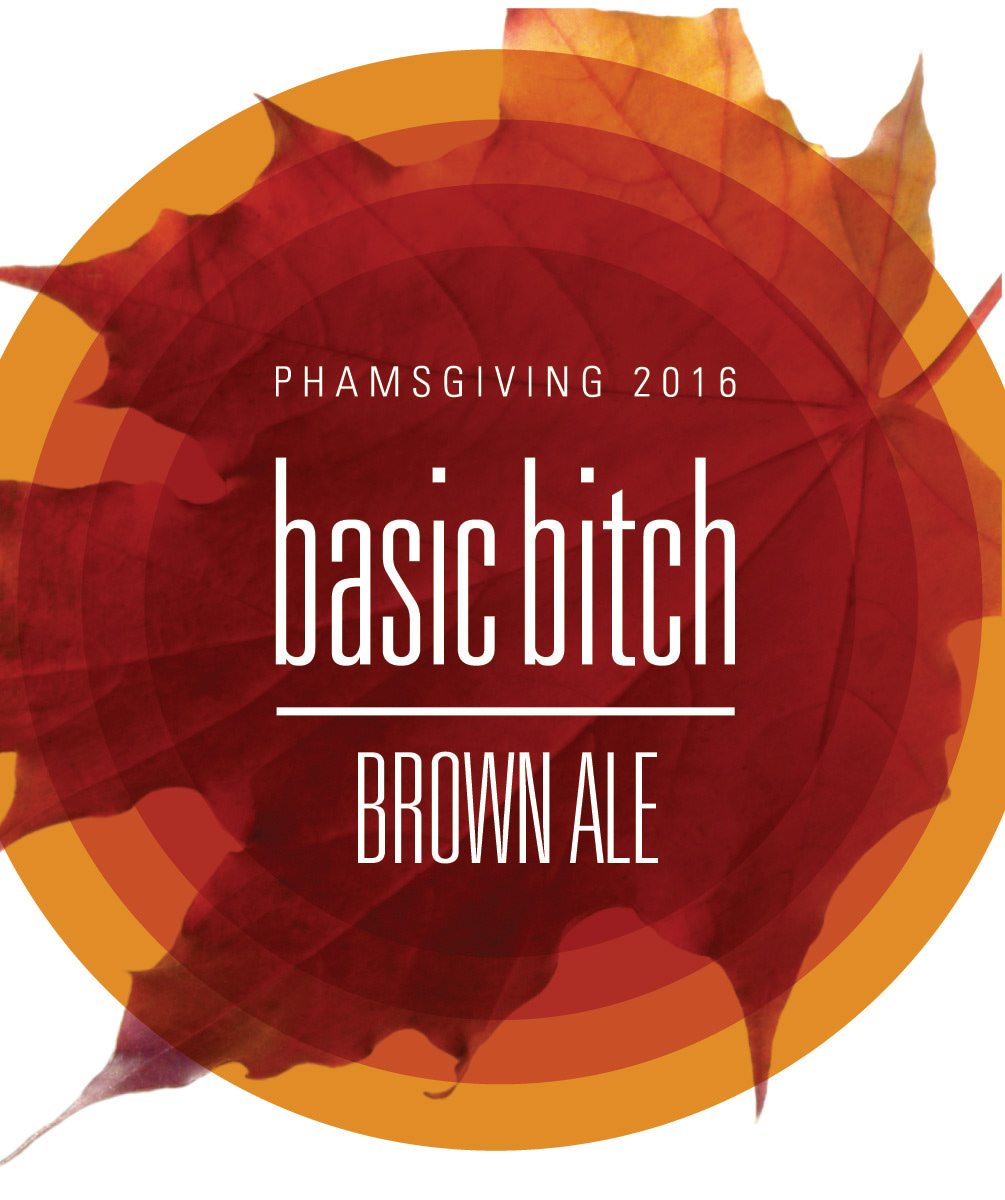 Tropical on my coworker's skateboard.
I'm an obsessive note-taker and rapid-fire doodler.  These are some of my favorite unfiltered thoughts overheard conversations and cliche buzzwords.
Marathon Motivation Maker Machine
Made some signs to hand out to spectators at the New York City Marathon!
(Thanks to 4th Ave Pub in Brooklyn for serving as my studio for a couple of hours)
Series of Barf Bag Doodles drawn on tiny trays and shaky planes.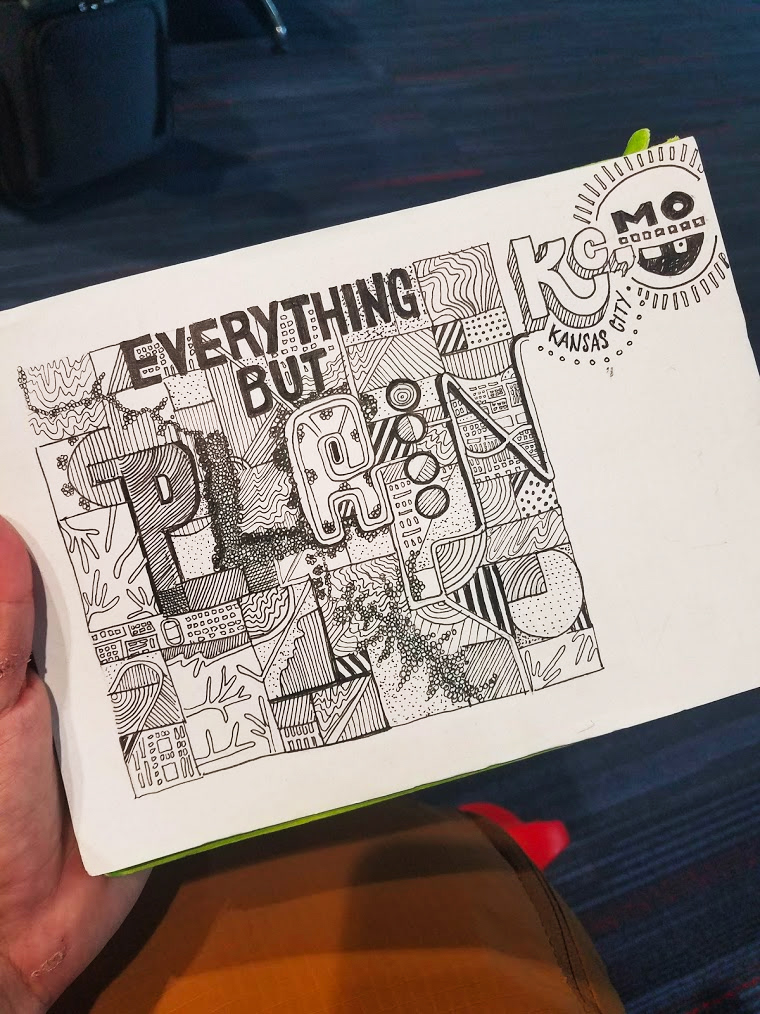 Sign Me Up

Last minute signage is my specialty.
Left: Rocky Mountain Immigrant Advocacy Network | Right: Matchbox Design Festival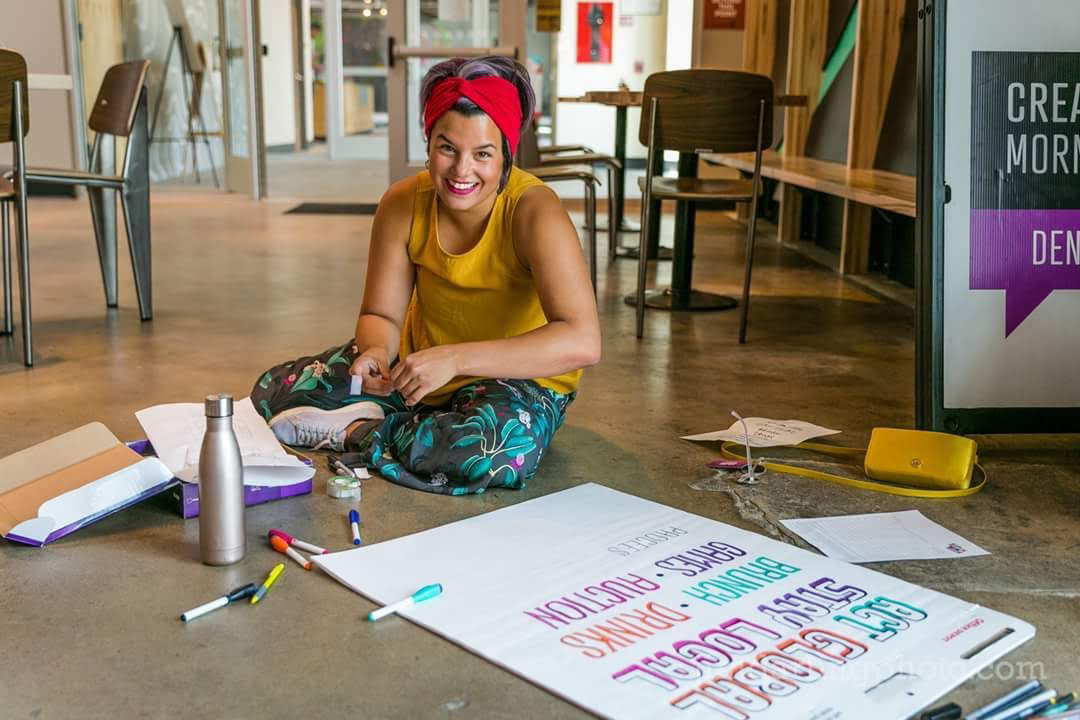 Mixed Media Illustrations
Illustrated Version of Jen's Lekman's "Friday Night at The Drive In Bingo" (One of my favorite songs...!)